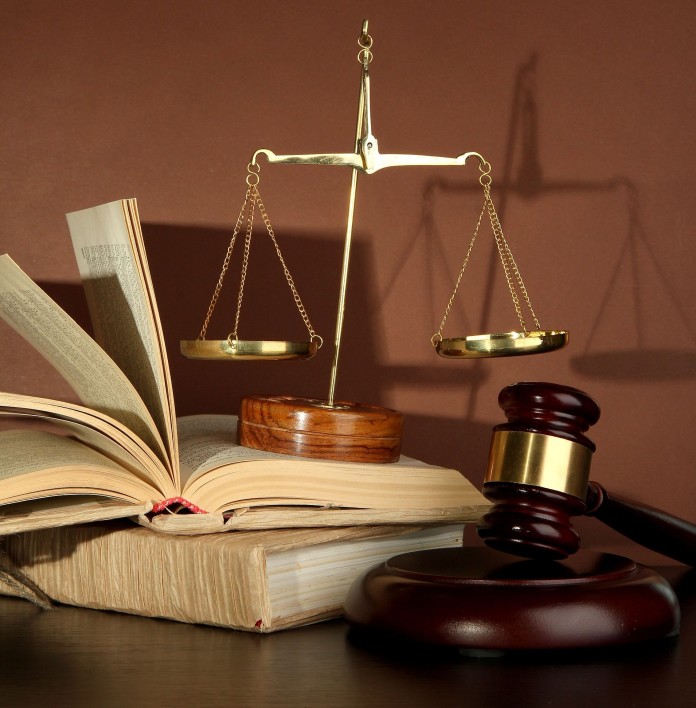 Moeed Pirzada |  FB Blog |
Why we should say "No" to Executive Magistracy? – DMG group has been building a case for the restoration of Exec-Magistracy; their argument has been that under the combined powers of District Administration and Judicial function under the old fashioned Deputy Commissioners (system abolished by Musharraf in early 2000) state had a stronger writ of law. This argument looked attractive in theory; however the test of pudding lies in eating it. The ongoing political crisis in the country has exposed the reality of Exec-Magistrates and their role in destroying the functioning of democracy. They have demonstrated themselves to be mere "pawns" in the overall architecture of control by 'Ruling Power Elite' obliterating the distinction between "govt" and the "state" which is the fundamental need of a democracy. It is important to understand why this is so?
Islamabad was the only part of the country which still had the old colonial era "Deputy Commissioner" system. Exec-Magistrates here are Assistant Commissioners who work under the Deputy Commissioner and have judicial powers in addition to the administrative functions. Govt confronted by political challenge decides to resort to administrative machinery instead of painstaking negotiations; in fact has used the "administrative measures" (like Police crackdown, Imposition of Sec.144 etc) to influence and defeat the process of political bargaining – which is actually needed. Govt has used Deputy Commissioner to impose Sec. 144; a decision that remains controversial since it is not "bottom upwards" as a result of pure administrative need but "top-down decision" due to political considerations and timings of the govt that wanted to derive political advantage by restricting the movements of its political opposition that throw a challenge by public assemblies for political bargaining. But that is not all; Sec. 144 was imposed long time ago but was used only when it was considered most politically expeditious in the last few days when PTI decided to have its "Monthly Congregation"; govt's aim was purely political, and had little real administrative substance to prove if examined carefully. Then under that Sec. 144 Police arrested hundreds (thousands if you add Rawalpindi), even from their homes, late at night, and presented them in front of Exec-Magistrates who without any questions asked, as per orders from above sent them for 14 Day Judicial Remands, which we use for "murderers" in South Asia. Now technically, they could do it, since Exec-Magistrates have these legal powers. But we are essentially dealing with 'abuse of political power' under the false ambit of 'rule of law'
This is where we get to see the reality of Exec-Magistrates. Because when young political protestors were presented by Police to regular Judicial Magistrates in neighboring Rawalpindi which does not have the old Deputy Commissioner System but has separation of Executive from Judiciary, then Pindi Magistrates willy-nilly started releasing the arrested as per law. Executive Magistrates in Islamabad have thus proved to be the weakest link in terms of democratic governance. Being under the Deputy Commissioner, they are a mere extension of govt in power reducing the political space to democratic opposition. You all have heard that worst democracy is better than a martial law? Reason is that in martial laws, when military is in power, state becomes the govt, forcing the political opposition to directly confront the state. That is why martial laws freeze the political process and turn people into enemy of the state. Exec-Magistrates in Islamabad have done a similar thing. By virtue of their subordination to govt in power, they can't function as "state functionaries" and only act as 'force multipliers' for the ruling elite. And all this while a large section of Pakistani population – especially educated middle classes in Islamabad, Lahore and Karachi – is questioning the legitimacy of Elections that is being used by the ruling elite to justify their hold on power. Exec- Magistrates thus become a direct threat to the development of democracy in Pakistan.
This ongoing political crisis is exposing many aspects, failures of governance and political process and Executive Magistracy is one of these. I will come back with more learning lessons; but all educated professionals, lawyers, doctors, engineers, business managers, IT professionals, academics, all CSS candidates and students of politics and all those who wish to see advancement of democracy in Pakistan should examine the role of Executive Magistracy. We must gee rid of this colonial era relic of the past.