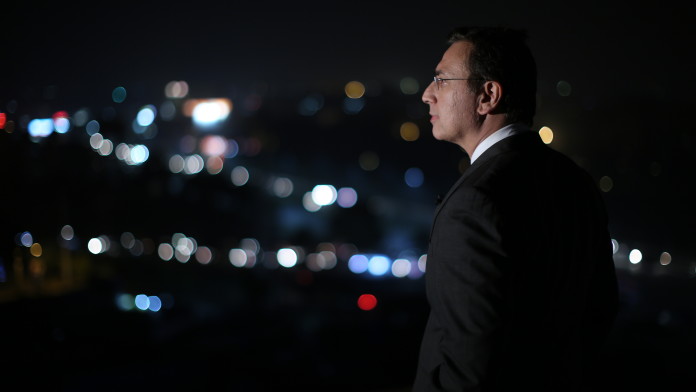 Sharif set for grilling on wealth
Pakistan's new regime says the deposed prime minister bought Park Lane apartments with stolen money
Pakistan coup: special report
Luke Harding and Rory McCarthy in Islamabad
Monday 10 April 2000 01.52 BST
Pakistan's jailed former prime minister, Nawaz Sharif, is to be interrogated this week over claims that he stole hundreds of millions of pounds during his time in power, depositing much of the money in offshore accounts based in Britain.
Sharif, who last week received two life sentences for hijacking and terrorism, will be asked how he was able to purchase four Park Lane apartments. Investigators have discovered that the Mayfair properties are registered to two offshore companies in the British Virgin Islands.
At the weekend officials accused Sharif of concealing ownership of the properties at the time of his 1997 election victory and formally registered a corruption case against him. He faces four other corruption charges, with at least seven more cases pending.
In a sign that General Pervez Musharraf, Pakistan's military leader, has not finished with the man he toppled, Sharif is expected to appear in court again this month and faces the prospect of several lengthy corruption trials stretching over several years.
"Sharif was involved in evasion of taxes, money laundering, circumventing procedures and railroading legislation specifically to benefit family concerns," Farouk Adam Khan, the chief corruption prosecutor, said. "We would like to confront him with information we have collected."
Sharif's six co-defendants, who were last week acquitted in the hijacking case, have been arrested again. His brother Shahbaz, a former chief minister of Punjab, has been moved to the Attock Fort jail, pending a corruption trial. Mr Sharif is expected to appeal against his terrorism conviction today.
Investigators have been attempting to trace his assets since he was detained following the military coup in October. They claim that he siphoned off "hundreds of millions of pounds" from Pakistan throughout his politcal career, hiding the money in Jersey, Guernsey and Switzerland.
Sources at Pakistan's national accountability bureau say that Mr Sharif concealed ownership of his Park Lane apartments by registering them in the name of two British Virgin Island offshore companies.
The flats are managed by a firm of British solicitors. The companies have two Swiss bankers as nominees.
"We believe the money used to buy these apartments was stolen from the people of Pakistan," Mr Khan added.
Sharif, who is 50, allegedly bought the properties with money borrowed from state-run Pakistani banks, and failed to repay it. Although technically bankrupt, he is one of Pakistan's richest men. He owns an estate, several townhouses and a lucrative steel, sugar, textile and paper empire. All these are registered to his wife Kulsoom, daughter Mariam and other relatives. They deny impropriety.
"Having property is not illegal. The Sharif family is not at all corrupt and insh'allah (God willing) we will prove it one day," Mrs Sharif said recently. "The Park Lane flats were bought because the children were studying in London."
For the past six months investigators have been piecing together how Sharif's wealth increased by 800% since his appointment as Punjab chief minister in 1985, and between 1990-1993, when he first became prime minister.
He is accused of failing to pay tax on a Russian Mi-8 helicopter, not declaring income tax and defaulting on two loans worth £24m.
Under Pakistan's military rulers, corruption charges have been filed against 85 people, including politicians, bureaucrats, businessmen and bankers, many associated with the Sharif regime. Others were officials who served under Benazir Bhutto, prime minister 1988-1990 and 1993-1996. She is now in exile in London, after fleeing Pakistan last year shortly before a court sentenced her to five years for corruption.
Sharif's younger brother Abbas and son Hussain have been in prison for several months. So far they have not been charged.
Sharif's Pakistan Muslim League met last night in Islamabad to discuss the future. Sharif's family insist that he still runs the party from jail.
[Note: The beauty of this article is that Mrs.Kalsoom Nawaz admit to Guardian that they own the Apartments; however in BBC Interview Hasan Nawaz in Nov 1999 denies that Apartments belonged to them; he said we pay rent and I get the rent from Pakistan]