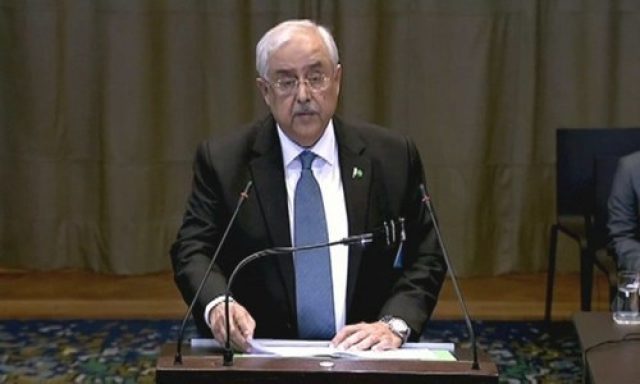 India and Pakistan are facing off each other, today, in International Court of Justice (ICJ) in the Dutch city of Hague. This case related to Indian officer, Kulbhushan Jadhav, is proceeding since May of 2017 when the ICJ had in an interim order asked Pakistan not to execute the Indian spy and saboteur and let ICJ hear both sides.
India had initially claimed that Pakistan never provided consular access which was Indian officer's right under the Vienna Convention. Technically ICJ still has to decide if it has jurisdiction to hear this case since India and Pakistan have bilateral treaties on Consular access and as per the 2008 bilateral treaty, India and Pakistan, on security-related cases, had to decide for consular access on a case by case basis. India now argues that its treaty with Pakistan was never submitted to the United Nations for ratification and is thus not valid – a purely technical point.
While India came to ICJ in the quiet assurance that it has influence inside the international body – Indian judges like Justice Bhandari have been serving here – but on facts, its case is very weak. Consular relations between India and Pakistan are governed by bilateral treaties. And Pakistan foreign office, through its counsel, Khawar Qureshi, has raised six important questions for India.
Few of the six questions are: How Kulbhushan Jadhav got an Indian passport in the name of Hussain Mobark Patel, how that passport got renewed and how come he traveled in an out of India 17 times on that passport? If Kulbhushan Jadhav was a retired officer then where is his retirement and pension record? This question assumes great importance because names and details of Indian officers at the time of joining and retiring are duly published in Indian Official Gazette.
Kulbhushan Sudhir Jadhav finds mention joining Navy in 1987 but his retirement record does not exist. Also, pension payments are different, almost 30% less than the official salary and arrive in the bank every month so an irrefutable record must exist. Pakistan foreign office had formally asked, in writing these questions from India in January of 2017. Indian government remains silent on these questions.
Another question Pakistan asks is: If India accuses that Jadhav was abducted from Iran then where is the evidence to back that allegation? And how come India waited till 11 months before coming up with these allegations, since Pakistan had declared arrest of Indian officer in March and April of 2016.
Indian counsel, Harish Salve, will argue from 10 am till 1 pm today in the ICJ, followed by Pakistani counsel, Khawar Qureshi, on Tuesday from 10 am to 1 pm. The Indian side will again argue on Wednesday and then Pakistan will respond on Thursday. The court will reserve its judgment for the next several weeks. The final determination may not come before April or May of 2019.