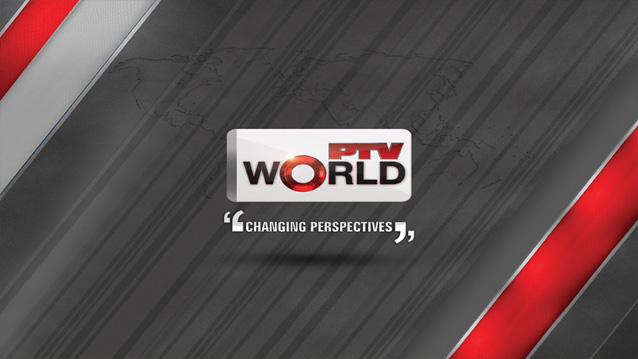 Moeed Pirzada | FB Blog |
Regarding the Ptv English: On the Express Tribune's post, "Will Ptv English Survive?" I read all of your comments with interest. And I may add something to that debate. When I decided to leave Ptv in end Dec for Waqt News, Ptv asked me to do at least English programs for the new channel which I accepted because it would give me an opportunity to stay in touch with regional and international issues; something which is always to my heart as everyone on this page can see. However my very first program has proved to be my last. That was an interview with the Ambassador of the European Union aired, after a delay, on Wed 30th Jan. It was pretty sober discussion about EU & Pakistan and among other things I did ask him if democracy is merely holding of elections or it is a system of governance? Today Ptv informed me that for some reason they cannot continue my program.
I don't want to go into the details of that, not at this moment. But now it leaves me free to say many things which I would not say otherwise and you will not believe me for you may suspect me to be saying to please someone. Ptv English is the brainchild of only one man and that is: President Asif Ali Zardari. He is the one who came up with the idea and despite all criticism from within Ptv, the ministry, the government and the party he persisted in his belief that Pakistan needs to have an English platform to reach out to the world, to engage the world and this cannot be a financial proposition. And that only the State broadcaster can incur losses and sustain a market for English tv before other private groups can pick up. And despite this, he has been the only one who has never interfered on what will be on the channel; his only demand had been that channel should project Pakistan and its neglected image.
I may also volunteer something else. Many in the Ministry of Information hated me; I was frequently reported as as an 'enemy' to the Presidency. In the beginning Ministry wanted me to interview the President which I dodged (for I knew, sitting on Ptv and interviewing President will be looking like a helpless naukar interviewing the powerful boss) and people were shocked by my ability to wriggle out of it. At one point, many many months ago, some one asked Asif Ali Zardari that should we fire him? and his answer was: " No, no need; he is neutral" On another occasion it was reported to him, by a media person, that in a briefing with a key Ambassador I harshly criticized him. Though it was an inaccurate portrayal but he was very angry and got hold of me in an official dinner and gave me a strongly worded lecture. I expected some decision to follow soon but nothing happened. I understand that most of you on this page are against Mr. Zardari and I am no great fan of him either but integrity demands that this side of him should also be mentioned; and what is a better time when I am totally free to say such things without the fear of being labelled of as his supporter.
Will Ptv English survive? In its present form and structure it will be hard to pull beyond 12 months or so. Excitement and fanfare will soon end and hard realities will start to hit in the face. Though it is possible for state broadcaster to sustain losses, it is beyond its ability to provide layers of management that can provide quality content and independence of thought and this will effect the English viewership more quickly and the decision makers will start feeling lesser and lesser dividends on the investment. But more important than the fate of Ptv English is the fate of Ptv itself. Politicians are being misguided that holding onto Ptv helps them.
Ptv may have 100% penetration but its ability to influence minds is very limited and is decreasing by the day even in rural areas. Governments, political parties, military and many in the media inaccurately assess that Ptv plays or can play any role in shaping agendas. This is pure fiction derived from mental inertia. Any body conducting a genuine statistical analysis will prove that Ptv has lost all its ability to sway public opinion in favor of the government or help the state of Pakistan. But we cannot blame PPP or any particular government for this "inertia"; they all have been exploiting a dead horse; this is pure intellectual failure of the ruling elite.
So what should be done? many will argue that in such a free market of ideas as it now exists in Pakistan, there is no need of a Ptv. This is wrong. We need a Ptv, but we need a Ptv like Britain has a BBC. We all pay Rs. 35 or 40 each month for Ptv License fee; this runs into a 5-6 billion each year. This is a great habit and a great asset. What we need is to free Ptv & Radio Pakistan from the control of the Ministry of Information; we need to make Ptv really autonomous, with its top management selected through a bi-partisan process, from amongst public figures like Javed Jabbar, through US style nomination and Senate confirmation and once confirmed having a constitutional position like a judge of the High Court or CEC.
Ptv is the platform that can become a standard bearer of good media. In an election year this should be an issue and we should force PPP, PMLN, PTI and MQM to take up a position on the future of State broadcasting in Pakistan. Many many politicians I have spoken with – especially in PMLN, PTI and MQM – are willing to find a solution. I am hopeful in 2013 we will make some real progress. Since I am now free, this will be one of the causes you will find me working without malice and prejudice and with sincerity and desire to reform in "public interest" I will keep updating….Amen! – Moeed Pirzada