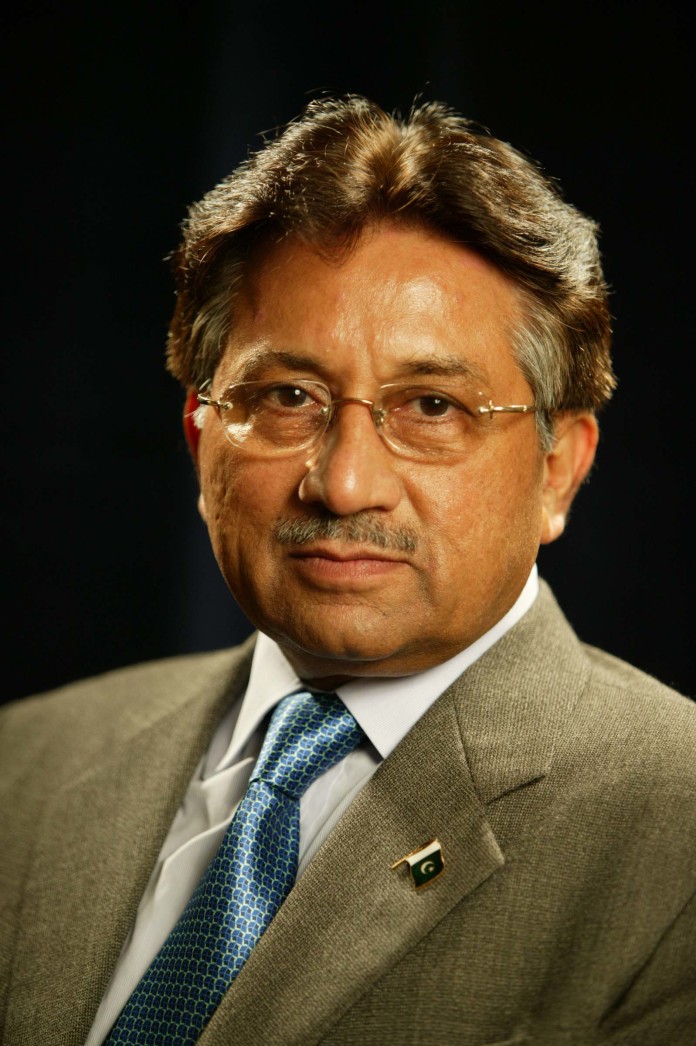 Moeed Pirzada | Khaleej Times |
We don't know if Pervez Musharraf was ever an avid reader of Flaubert's Madame Bovary or played some roles in Shakespeare's Hamlet, but let's admit that his ability to use 'illusions' to create 'reality' is much superior to that of many who spent their lives teaching English literature. And as Pakistan moves towards an election, like a skillful director, he demonstrates this again and again.
A team of Scotland Yard investigators is in Pakistan. They have been sent by the British government, on Musharraf's request, to assist the Pakistani authorities with the investigation of Benazir Bhutto's murder. Pakistani newspapers and two dozen television channels have a daily reportage on their activities. We know, for instance, how they spent their day; what were they wearing; when were they tired; whom they met; what they ate. But what we don't know is what their real terms of reference are. Are they here to determine if Bhutto died of bullets or shrapnel or by the propulsive impact of the suicide bombing? Or are they here to help find out as to who were responsible for her elimination?
While a few tormented souls might be sleepless in Naudero or Ghari Khuda Baksh about this fine distinction, a great majority of Pakistanis appear to be very happy and satisfied that after all the government that specialises in washing the scenes of crime has finally decided to take Bhutto's murder rather seriously. And what could be a greater proof than the investigation by the world famous Scotland Yard? Images of Sherlock Holmes, Dr Watson and Inspector Lestrade are already seducing many minds, I suspect.
Another interesting case is that of the election monitors.
The EU Delegation for Pakistan has established an impressive office in Hotel Serena in Islamabad. In the background of Serena's amazing architecture and elegant woodworks the diverse array of professionals pouring day and night over their smart computers present a formidable look. However, with 64,000 polling stations for the 272 constituencies, spread over more than 0.7 million kilometres of territory, things might get a little exasperating. I wonder how many political parties in Pakistan have trained their workers to monitor such a large number of polling stations, but for the limited number of international monitors, not even knowing the local languages, even creating a sample survey will become tedious. Idealism and sincerity can work, but up to a limit only.
To help the matters, General Sahib's government has strictly banned any kind of 'exit polls' either by the media or the election monitors. After testing the resolve of the government of Pakistan on this prickly issue, the observer group of the International Republican Institute (IRI) has called it a day and left. Will the National Democratic Institute (NDI) and the EU monitors be brave enough to insist on the 'exit polls'? With the general displaying his tempers with international media in his latest Press conference, I bet: they won't. Could this then explain why his government is so eager to display international monitors?
But these are minor examples. The general's real skill, of creating illusions and getting away with it is on full display when we look at Pakistan's newly emerging sanitised media scene. While Pakistan's largest news network, GEO News, remains banned on country's cables, at least six new news channels have penetrated the Pakistani airwaves in the past one month. And they include: Express by the Lakhanis; Waqat by Nawa-e-Waqat group; Samma by CNBC Pakistan and News One by the TV One group and then there are perhaps two Punjabi channels as well.
With such apparent availability of multiple choices, one may even find it difficult to talk of the curbs on media – especially when you are talking to a western journalist or a visitor. The official position that restrictions on media have totally eased or that all channels are back on air – except one – appears to be substantiated. Does that mean the forthcoming elections will now take place under the searching eyes of even more expanded media? But has anyone wondered: Where is Imran Khan these days? When was the last time he was seen on TV? Though no formal memos or orders have been issued, but the great Khan has simply vanished into thin air. And that might be a taste of the times to come.
In the beginning of 2005, Lahore University of Management Sciences held its first conference on social sciences. I had just finished my thesis in media regulation at London School of Economics and was luckily selected to read a paper with respect to the Pakistani media. Those were the heyday of stormy belief in Pakistani media's unstoppable forward march. I was thus a painful disappointment to most, if not all, when I argued that what Pakistan is experiencing is not 'free media' but merely market expansion under a regime that wants to showcase its tolerant media policy as an alternative to constitutional democracy – and has tremendously benefited from that.
The brief moment of 'free media' was experienced in a developing world with the advent of satellite TV; but in a country like Pakistan that was only for a select few and could never sustain a market. However, with the arrival of multiple choices to millions, through the cable, that fleeting moment too was lost for ever. Cable represents architecture of control in the hands of the state; free media in a cable market can only grow as much as the constitutional structure of a state allows it. In the absence of constitutionally enshrined structures the very concept of a 'free media' is a charade. And the ongoing treatment meted out to media in general and GEO TV in specific only serves to prove that point.
The general is still practising more of the same. His regime is again relying upon another cycle of market expansion offering inducements to the potential investors; the deal is that investor cum owner has to control the editorial policy in favour of the government. The punishment being meted out to country's largest network then only focuses other minds in media reminding them of what awaits if they did not follow the script. That is why Imran Khan has disappeared just like some of the anchors; and that is why media will have little appetite for scrutiny of the elections.