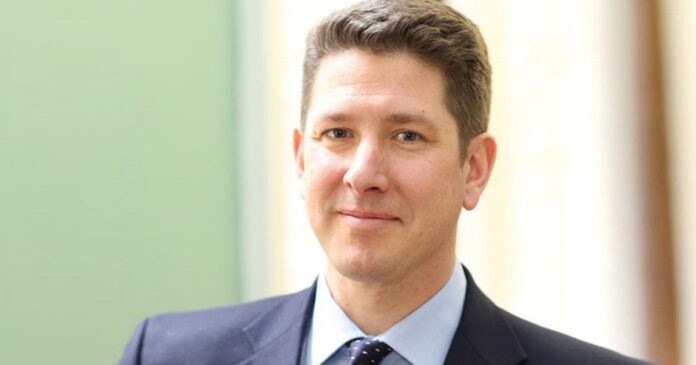 GVS welcomes Dr. Christian Turner CMG, the new British High Commissioner to Islamabad. He was announced as the replacement to outgoing High Commissioner, Thomas Drew, in August, but he is now joining in December. Dr. Turner will be Britain's 20th High Commissioner to Pakistan since the country's independence from Britain in 1947.
He brings a very diverse background to this position. He has previously served as High Commissioner to Kenya, in Nairobi (2012-2016). His last assignment in London has been as International Affairs Adviser to British Prime Minister and as Deputy National Security Adviser.
Before this, in 2016-17, he had served at the important position of Director General (MENA), the Middle East and North Africa. This was an assignment to which he brings in-depth exposure as he had earlier served as Director MENA with Cabinet Office (2007-8) and then as Deputy Director and Director, FCO for MENA between 2008 and 2012.
Dr. Turner also served as Private Secretary to PM at 10 Downing Street in 2007. In the initial years of his career, he served in Washington as a first secretary and as a team leader in Prime Minister's Strategy Unit. British residence in Islamabad looms large in the capital city's diplomatic life.
It is known for its diplomatic and cultural gatherings and considered one of the most important meeting points for Pakistani politicians, intelligentsia, and corporate leadership. British Ambassadors and High Commissioners have often been very popular in Pakistani media, and at times it is believed that they may have played an important role in Pakistani politics.
Some of the more famous envoys have been: Sir. Nicholas Barrington, Sir. Hilary Synnott, Sir. Mark Lyall Grant, Robert Brinkley, and Sir. Adam Thomson. Perhaps the most well known is Sir. Nicholas Barrington, who served for seven years between 1987 to 1994 – a period that saw many political transitions in Pakistan from Gen. Zia's martial law to Benazir Bhutto to Nawaz Sharif and again Benazir Bhutto. Dr. Turner is married to Ms. Claire Turner; they have two children.
British High Commissioners to Pakistan
1947–1951: Sir Laurence Grafftey-Smith
1951–1954: Sir Gilbert Laithwaite
1954–1961: Sir Alexander Symon
1961–1965: Sir Morrice James
1966–1971: Sir Cyril Pickard
British Ambassadors to Pakistan
1972–1976: Sir Laurence Pumphrey
1976–1979: John Bushell
1979–1984: Sir Oliver Forster
1984–1987: Richard Fyjis-Walker
1987–1989: Nicholas Barrington
British High Commissioners to Pakistan
1989–1994: Sir Nicholas Barrington
1994–1997: Sir Christopher MacRae
1997–2000: Sir David Dain
2000–2003: Sir Hilary Synnott
2003–2006: Sir Mark Lyall Grant
2006–2010: Robert Brinkley
2010–2013: Sir Adam Thomson
2014–2016: Philip Barton
2016–2019: Thomas Drew
British envoys to Pakistan are called High Commissioners since Pakistan is one of the 54 members of the British Commonwealth. Between 1972 to 1989, Pakistan was not a member of the British Commonwealth as Prime Minister Zulfiqar Ali Bhutto had decided to withdraw Pakistan after the 1971 Indo-Pakistani war when it was perceived that Britain did not play the kind of role it needed to play. However, it later re-joined in 1989 realizing the multiple benefits of being part of the Commonwealth.