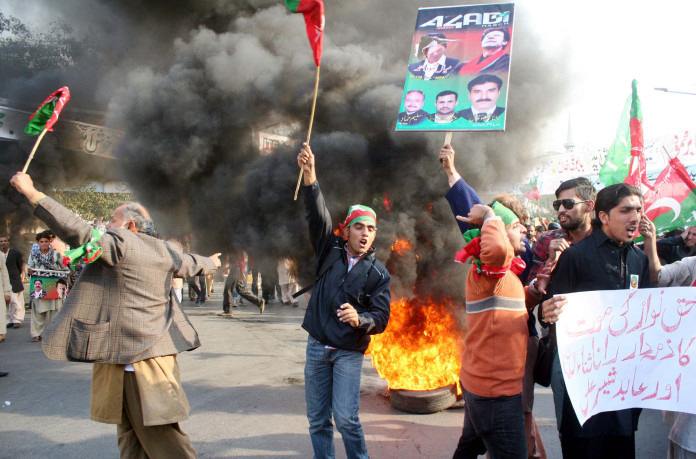 Moeed Pirzada | FB Blog |
Dunya News Application to NADRA & Punjab Police Response on our discussion & Questions: – Highest sources in Punjab Police contacted me after today's discussion on Dunya News at 4pm News Bulletin in which I participated along with Dunya Bureau Chief Kamran who had filed our application to NADRA this morning to request identity of the "Shooter on the Video" and top Police Official explained in detail Police's ongoing investigations and complex issues Police faces in Faisalabad Tragedy (Death of PTI worker Haq Nawaz & other injured).
Police asserts that this is a highly politicized case which makes them very cautious before they say something and they are investigating from all angles and are hopeful that "Shooter on Video" will also be arrested soon. Police sources says that they had their own cameras in the area and they have lots of footage of the crime scene but they have not seen evidence of other shooters except the one on Dunya News Footage.
To my question that why not arrest those nominated in FIR? Police explains that it is not possible for them to arrest people only on the basis of nomination in the FIR. They point out that issue is very politicized – like all criminal issues during the recent political agitation – and there is a trend that both sides nominate the top leadership of their opponents in the FIRs. They ask: can they now arrest Imran Khan just on the basis of PMLN people nominating him in their FIRs? Police needs to ascertain and come to a reasonable basis for arresting some one when issues are so clearly politicized.
I have asserted to top officials that Faisalabad Police's inability to conduct Operational Briefings and the fact that Politicians of the Ruling Party are conducting Press Briefings is creating all kinds of doubts and suspicions. Top Police Officials promised that an operational briefing with detailed facts will be done for media soon. Lets hope that we get some certified checked facts soon.