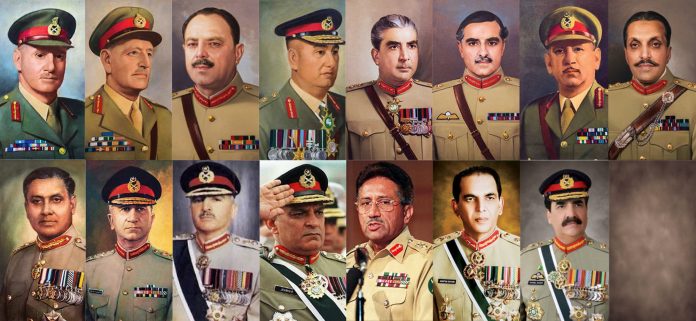 As the countdown begins for a new army chief to take reins of the most powerful institution of Pakistan, COAS Gen Raheel Sharif on Monday began his last week in the office. It was a farewell round to all military formations, while speculations about who would succeed him is at nerve breaking point. With the General to step down on Nov 29, it is now the task of the Prime Minister Nawaz Sharif to pick the next top commander to lead the nation beside him. While it is no hidden truth that the establishment has never been in Nawaz's good books, but as the incumbent PM of the nation he will be choosing a new COAS.
Moonis Elahi hailed Gen Raheel's decision to step down on the announced date and that he did not seek an extension as is a normal practice in the country. It is a record fourth time that Nawaz Sharif will be picking a new top commander. Moonis Elahi said "Gen Raheel has performed his duties with exceptional vigilance and will be the first ever COAS in history of Pakistan who will be a national hero" unlike his predecessor Gen Kayani. Raheel Sharif lived up to his family name and completed his tenure in the best possible way.
Additionally, PM Sharif will also be picking another top commander, a new chairman of the joint chiefs of staff committee as another position is falling vacant with the retirement of Gen Rashad Mehmood. A tweet from Inter-Services Public Relations (ISPR) chief Lt Gen Asim Bajwa laid rest to all speculations about the retiring COAS. It was hyped that the top brass commander would certainly go for an extension and he wouldn't let go of the office easily. Moonis Elahi is of the view that a tweet from the ISPR chief had laid rest to all speculations and hypes and has now removed the vacuum which was used to misguide the nation by the puppets on enemy's pay roll.

The announcement made from military's official media channel paved the way for the government to announce a successor. Though the prime minister is the only person who knows for sure who the successor would be, it is widely speculated that Lt Gen Ishfaq Nadeem, who is currently serving as Multan corps commander, will be named the next army chief. according to PM's aides, he has already made up his mind and will not deter from the choice he has made. Moonis Elahi is hopeful that whoever becomes the next top commander would work for the betterment of the nation and would prove to be a key player in a better future for Pakistan.